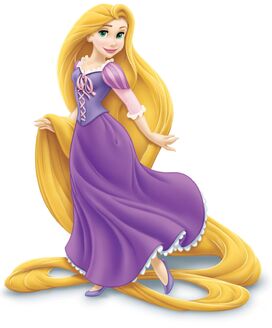 Princess Rapunzel of Corona is a spunky teenager who has (or at least, had) 70 feet of magical blonde hair. She is very talented at everything from painting to baking and loves to read. Even though Rapunzel was kidnapped and raised by Mother Gothel, she is now reunited with her royal parents and happily married to Eugene Fitherbert, aka Flynn Rider. Rapunzel is from the movie Tangled.
This character is not currently being used.
Ad blocker interference detected!
Wikia is a free-to-use site that makes money from advertising. We have a modified experience for viewers using ad blockers

Wikia is not accessible if you've made further modifications. Remove the custom ad blocker rule(s) and the page will load as expected.