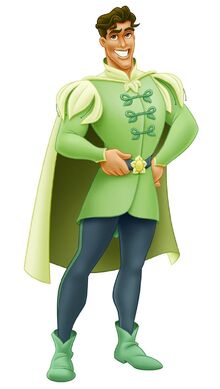 Prince Naveen of Maldonia is a easy-going, smooth-talking, music-loving prince that was cut off from his royal family. He learned that love is more important than riches during a crazy adventure through the bayou as a frog. Now that they're humans again, he and his wife, Tiana, own Tiana's Palace, a restaurant in New Orleans. Naveen is from the movie, The Princess and the Frog.
This character is not currently being used.
Ad blocker interference detected!
Wikia is a free-to-use site that makes money from advertising. We have a modified experience for viewers using ad blockers

Wikia is not accessible if you've made further modifications. Remove the custom ad blocker rule(s) and the page will load as expected.