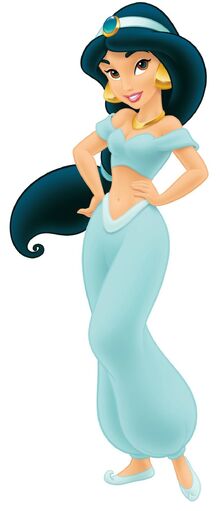 Princess Jasmine of Agrabah is a spunky Arabian princess who definitely knows what she wants. She wanted to fall in love with the person she wanted to fall in love with, and despised most of the suitors her father brought in. She was wary of "Prince Ali Ababwa" but quickly uncovered that he was the boy she met at the marketplace and instantly felt a connection with, Aladdin. The two are now happily married, even after it was revealed that he was no more that a "street rat".
This character is not currently being used.
Ad blocker interference detected!
Wikia is a free-to-use site that makes money from advertising. We have a modified experience for viewers using ad blockers

Wikia is not accessible if you've made further modifications. Remove the custom ad blocker rule(s) and the page will load as expected.