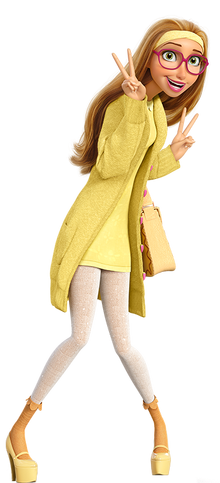 Honey Lemon is the chemistry genius on the team Big Hero 6. She has a very unique sense of style, but she's definitely not ashamed of it. Honey may look pretty, but she can be both cute and fierce when she wants to be, especially as a superhero. Honey is from the movie Big Hero 6.
This character is not currently being used.
Ad blocker interference detected!
Wikia is a free-to-use site that makes money from advertising. We have a modified experience for viewers using ad blockers

Wikia is not accessible if you've made further modifications. Remove the custom ad blocker rule(s) and the page will load as expected.