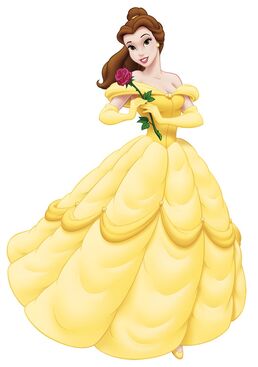 Princess Belle is the book-loving village girl who was considered "strange" by the other villagers for her different habits and ways of life. She unconditionally loves her inventor father, Maurice, even enough to give herself as a prisoner to the Beast for his release. She soon learns that the Beast is not all that he seems, and her love for him is enough to turn him back into his human form, Prince Adam. She is now very happily married to Adam and they live in his castle together. Belle is from the movie Beauty and The Beast.
This character is not currently being used.
Ad blocker interference detected!
Wikia is a free-to-use site that makes money from advertising. We have a modified experience for viewers using ad blockers

Wikia is not accessible if you've made further modifications. Remove the custom ad blocker rule(s) and the page will load as expected.